Los Angeles could best be described as a clusterfuck, a nest of confliction and concrete becoming from amidst a morphing bed of ill-conceived, hasty renderings of the abstract and multifarious future and the chronological past. Mid-Wilshire's oily La Brea Tar Pits typify this accumulation and manifestation of time in the city, a mix of a natural material history with contemporary digestions and projections of meaning. "The Tar Pits are these big smelly holes full of tar," says GX Jupitter-Larsen, the Angeleno artist most well-known for his punishing noise group The Haters, a bizarre endeavor of deafening sound performances that include, in no small quantity, carpentry tools, lucha libre costumes, and broken (breaking) glass. "Any other city would hide such things from the public. Los Angeles builds a park around them so they become this spectacle. There's even a museum of all the dead things they've found inside the pits. It's actually pretty funny…" (1) There is a deathly allure to the pits, their sleek viscosity so darkly capable, tied equally to the earth, capital, and power, phasic potential transformed into a mirror of contemplation. The Tar Pits might just be one terrene manifestation of Los Angeles's abstract Platonic form, another being The Haters.
Of course, the urban landscape of near-incidental chaos acts as an expressive wellspring: deposits of raw psychic material form the substrate against which everything Angeleno is mapped and sown— faceless, conceptual reservoirs incapable of being explicitly articulated lest they be contained by a perceptual or linguistic regime, systems inherently contradictory to the boundlessness of such reservoirs. This in turn predicates certain limitations for the empirical representations of these reservoirs, because such representations would similarly be unable to honestly or reliably depict their own content, trapped by the impact of measurement's definition and resolution. What is the quality of this material force? Is it simply a broken mythology of modernity and utopia upon which the city is predicated? Is it the city itself, or is the city a symptom of something else? Since we must look at the shadows cast by such an amorphous, receding body, The Haters become a proxy, an icon, or interface between the user or operator (us) and the syrupy pools that lay beyond our sensing organs; it might just mean that LA is only unique in the degree to which its membrane between what is perceived and intimated is worn thin, priming all sorts of weirdness.
Jupitter-Larsen's performance of noise engenders such thinning. When faced with a "harsh wall of noise, the senses [attempt] to latch onto what is familiar, but the spirit of noise performance is to disallow recognition and challenge the passive listener," demanding that the dissonance not be resolved. (2) This is so clearly evident in Jupitter-Larsen's work, a peripheral tear in the civic fabric that enshrouds something present but hidden. As Jupitter-Larsen claims about his visual work, his career can be figured as "an attempt to illustrate the zero dimension. What I call The Totimorphous, a sizeless shape. To depict this construct, I am inspired by the Middle Eastern tradition of depicting something by demonstrating what it is not." (3) The Haters are a pointing hand, gesturing towards the boogey-creatures that lurk outside of our fields of vision, the ghosts that contain or describe a Beauty, a profound cosmos of generation and movement that can only be approximated, or obliquely referenced, by means of its various appendages. Jupitter-Larsen's "work has become this lexicon of personalised ideals of measurement," an array of patawaves, or units of oblique pseudo-measurement. For Jupitter-Larsen, these are explicit: for instance, the romawave, "the distance it takes for something to be forgotten" and the polywave, "self-contradictory movement," useful in assessing the paradoxical flows. (4) "The xylowave is the distance between something and nothing," the measurement between The Haters and the liquid plateaus that its hate travels. (5) "It's not hate because you're angry about anything. It's hate because you love attitude." (6) Hate is the absurdly alluvial tool that Jupitter-Larsen employs to instantiate the xylowave, the highway that takes us from the now to the beyond, the something to nothing.
Documentation of their performances is relevantly illustrative, as it captures both their punk sound, poorly recorded and riddled with all sorts of medium- and site-specific artifacts, with the material aesthetics of video that are so central to the group's artistic project. Jupitter-Larsen has in the past noted that The Haters is "not just any noise, but the sounds of decay, entropy," continuing with, "I love these sounds, like fire and grinding. I find them very beautiful. The Haters is about beauty. Everything should be beautiful, and the best way to get there is by destroying." (7) Goofy, rude, ranging, and ill-defined, their performances exist as honest spectacle. A far cry from the halcyon sunsets and palm-lined streets of Snoop Dogg and Brian Wilson, other musical staples from the city, The Haters inspire fear, disgust, love, and collaboration from their audiences. This force almost centripetally radicalizes the responses of all that come into contact with it. Reminiscent of the knee-deep layer of shit and refuse in Francis Bacon's Dublin studio, The Haters similarly runs the range between inspired brilliance and depraved lunacy. Stapling records together, flinging gasoline around, breaking glass, smashing motorcycles with baseball bats, and destroying buses are all fair game for their performative work. Tactility and force figure largely into their sonic profile, a grinding, artifactual dirge iterating the bounds of actions. The Haters are in part impressive due to their unflinching gaze and drive: any touch of musicality could soften their blows, or they could wax poetic about their divine nihilism, but instead they opt for speaking in all caps and indistinct screams. A naked point abdicates the conventions of rationalism, legibility, and sensibility and makes a more striking gesture. Such features of The Haters' complete its poetic potential, providing a more holistic structuring of its mythos and thus potential for aesthetically accessed acknowledgment of the ruptures it describes.
John Wiese, notable disciple of the Haters and a collaborator of Jupitter-Larsen's, describes the extremity of Los Angeles succinctly: "In LA, I find that there can be very extreme dividing lines. I don't mean this in a negative sense, but with the positive result that it can strengthen. For example, in Portland, you'll find stated vegan options at most restaurants, with very few specializing in it. It has more or less trickled down into the general culture. In Los Angeles, there are lots of specifically vegan restaurants, with most normal restaurants not catering to vegans at all." (8) Los Angeles is not the only place, nor are places the only units, that has such a rich environment for creative potential: it is more simply just structured in a way that the flavors of artistic rigor that play out in response to the city are more extreme, obscure, and intense and thus an express line to such grotesque depths. The Haters are not so much a force concerned with discernment and codification as they are an engine rife with subjectivities spinning forward along such lines. "Philosophy," write Deleuze and Guattari, "is no longer synthetic judgment; it is like a thought synthesizer functioning to make thought travel."(page 343 of this: 9) While Deleuze and Guattari's concerns lay elsewhere, a parallel between their notion of mobile thought and the work of The Haters exists in the shared tendency towards the dedicated drive forward towards the hardcore vegan restaurant, the philosophical machine. There are demonstrated congruencies among Angeleno sound groups, from The Haters, to Wiese, Damion Romero, William Basinski, the Los Angeles Free Music Society, and more, but those continuities only indicate a shared filtering corpus of narratives rather than any singularly poetic generative; our myths do foster certain qualities in our sounds' tar-like, ambivalent potential.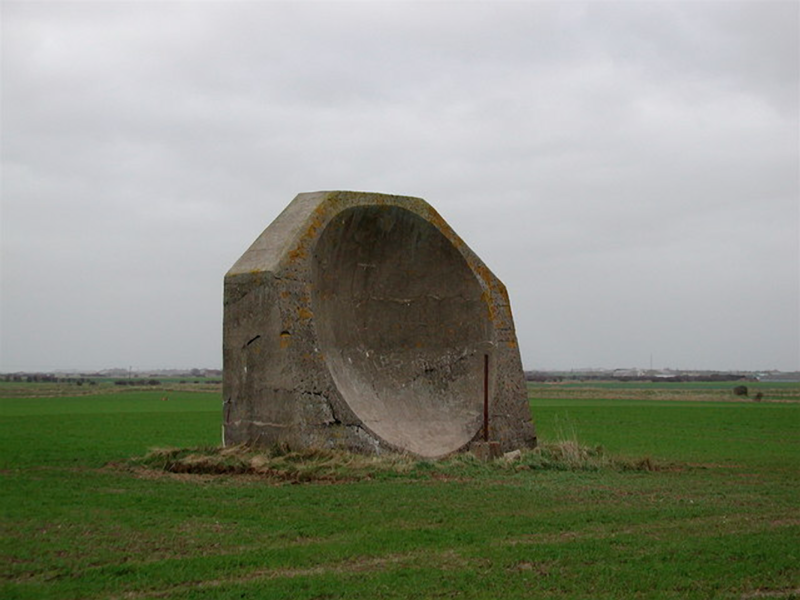 The rawness and purely ecstatic celebration of intensive flows can be divined by means of art, and it just so happens that the blend of LA's flavors complement those of the medium of sound. While politically and anthropocentrically corrupted and co-opted, the nihilistic aesthetic regime of the tar pit is powerful and necessary. It has a tenuous gossamer across the history of art and experience, from the Buddha's metaphysical project to the brutal power of Minor Threat. As Beckett writes in Molloy, "And I said, with rapture, Here is something I can study all my life, and never understand." Understanding is not equal to expressing, or transmitting, but rather is something that has to do with rationalism's submitting qualities that yoke and confine. You can't understand The Haters, but you can use them as goggles into other depths. GX Jupitter-Larsen's work is inherently nihil ad rem, or wide of the mark, something that skirts the Truthful Meat as a means of outlining it, of pointing towards it.
The Haters are to be reckoned with, much like the hangmen they embody in many performances: speak your final words, and breathe your final breaths, because we are going to bring you further along the xylowave, a spectrum coursing the edge of nothing, into which you will be plunged. It is Hate, an earthly rendering of Something Else (you can hear the demons at the door).
More from this issue